EcoFlow, a portable power, and renewable energy solutions company, today introduces the EcoFlow RIVER Portable Power Station to South Africa. Designed to provide convenient power for every occasion and lifestyle, RIVER is one of the most portable and compact power stations in EcoFlow's RIVER product line with a capacity of 288Wh.Industry-leading fast charging
With EcoFlow's X-Stream technology, the EcoFlow RIVER supports AC input up to 600W and can be recharged from 0% to 80% within 1 hour (similar products typically take four to eight hours). It also supports solar and car input.
Functional and aesthetic design
The design of the EcoFlow RIVER is a masterful combination of both aesthetics and function. The EcoFlow RIVER can simultaneously power 9 devices with its AC ports, DC/car port, USB-A ports and USB-C port. Its jet-black exterior and subtle curves give it a futuristic look and an overall modern aesthetic, making it easily adaptable as part of the décor at home or at work, as well as in any outdoor scenario.
Powers 90% of consumer electronics
With a rated output of 600W, the EcoFlow RIVER features the X-Boost technology, which allows it to power some 1800W devices. That means the EcoFlow RIVER, compact as it is, can power 90% of consumer electronics including laptops, televisions, desktop computers, fridges, and vacuum cleaners.
As quiet as a library
The EcoFlow RIVER emits between 38 to 44 decibels when running and recharging, which is equivalent to the sound level of a library. The low sound level of the EcoFlow RIVER makes it suitable for use in public spaces like a library or a café.
EcoFlow is hiring resellers in South Africa. To find out more information, please visit: https://www.qualityinverters.co.za/become-ecoflow-reseller/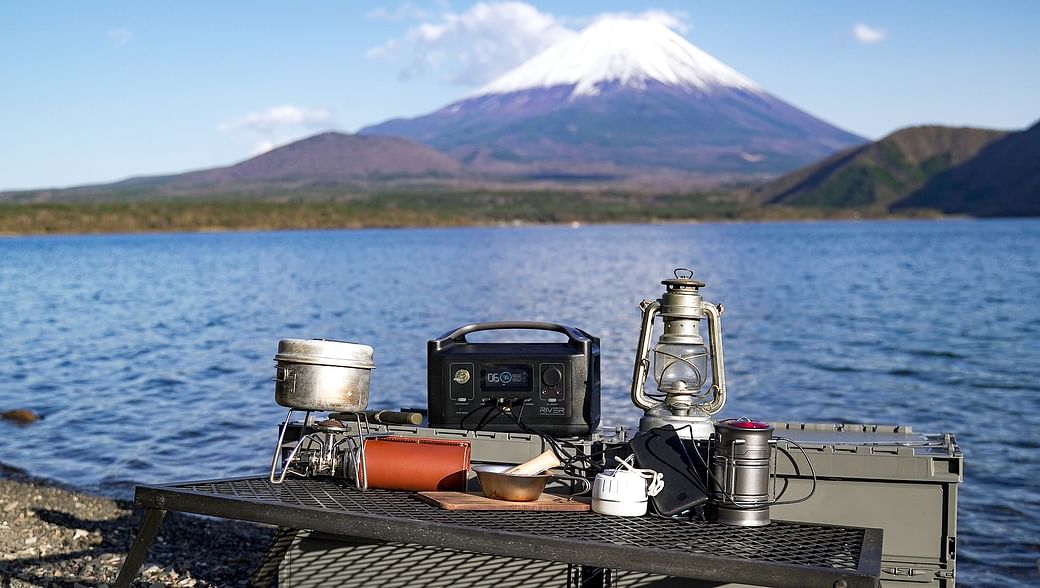 About EcoFlow
EcoFlow is a portable power and renewable energy solutions company. Since its founding in 2017, EcoFlow has provided peace-of-mind to customers in over 100 markets through its DELTA and RIVER portable power stations and eco-friendly accessories. EcoFlow's mission is to reinvent the way the world accesses energy by creating quiet, lighter, and longer-lasting renewable batteries.